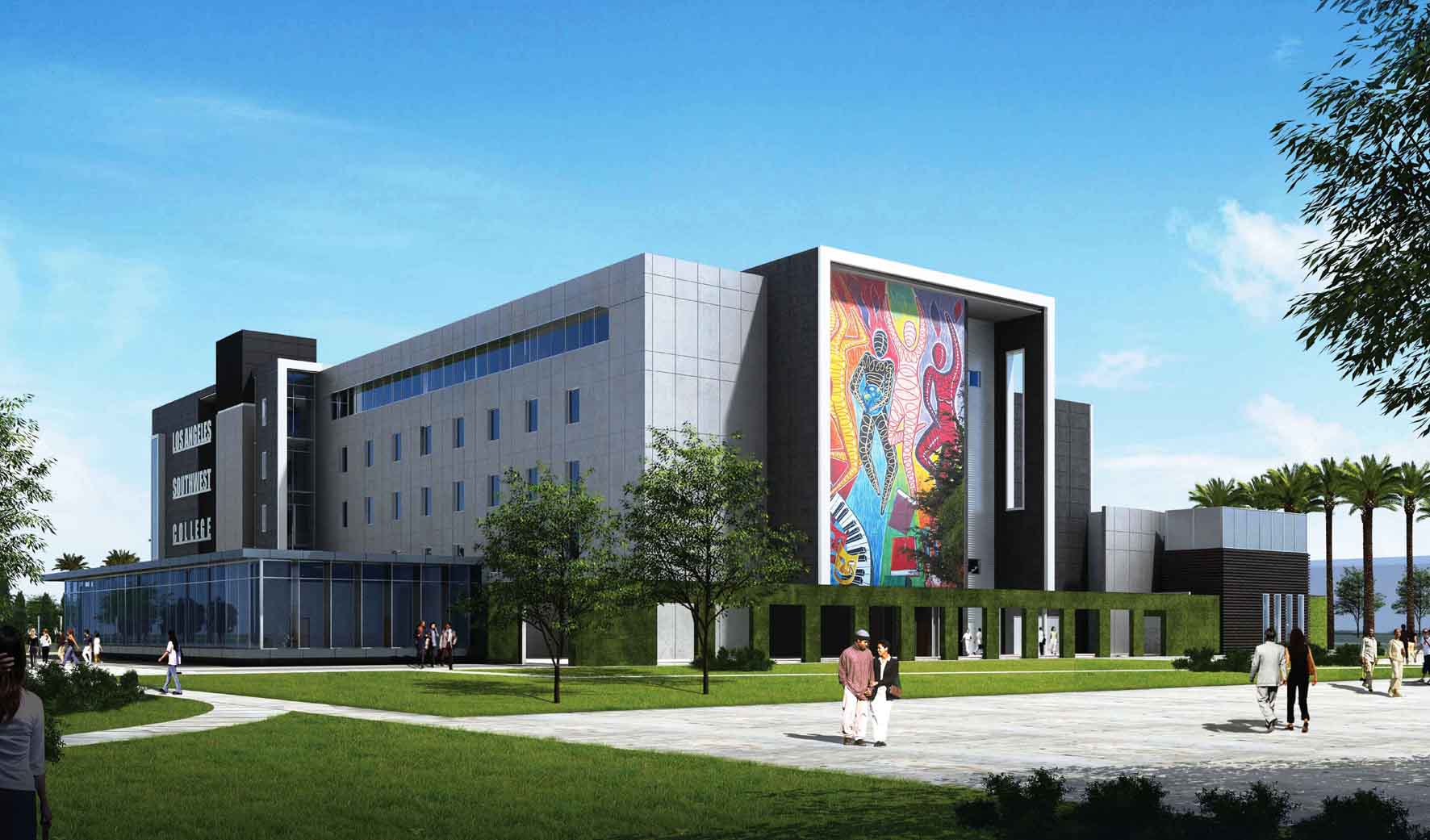 Fremer Architects
Projects
Los Angeles Southwest College Accessible Path of Travel Master Plan
As Los Angeles Southwest College rapidly expands to meet the needs of increasing enrollment, it faces the challenge of providing access to the existing campus landscape for all users.
HHFA developed a Campus Wide Accessibility Master Plan, providing required context for the proposed new construction planned for the expansion. The Accessibility Master Plan includes requirements to update the Accessible Path of Travel to comply with the revised Americans with Disabilities Act (ADA), as well as upgrades to site security, signage and general infrastructure components. HHFA actually began the planning effort by first addressing one of the Los Angeles Community College District's sustainability goals, incorporating photovoltaic arrays and infrastructure into the redesign of a non-compliant
parking lot. Future efforts will include the redevelopment of Southwest Drive, the main vehicular passage through campus, and creating ADA-compliant pedestrian areas.
Client: Los Angeles Community College District
Typology: Urbanism
Size HA/AC: 25/62
Status: Completed