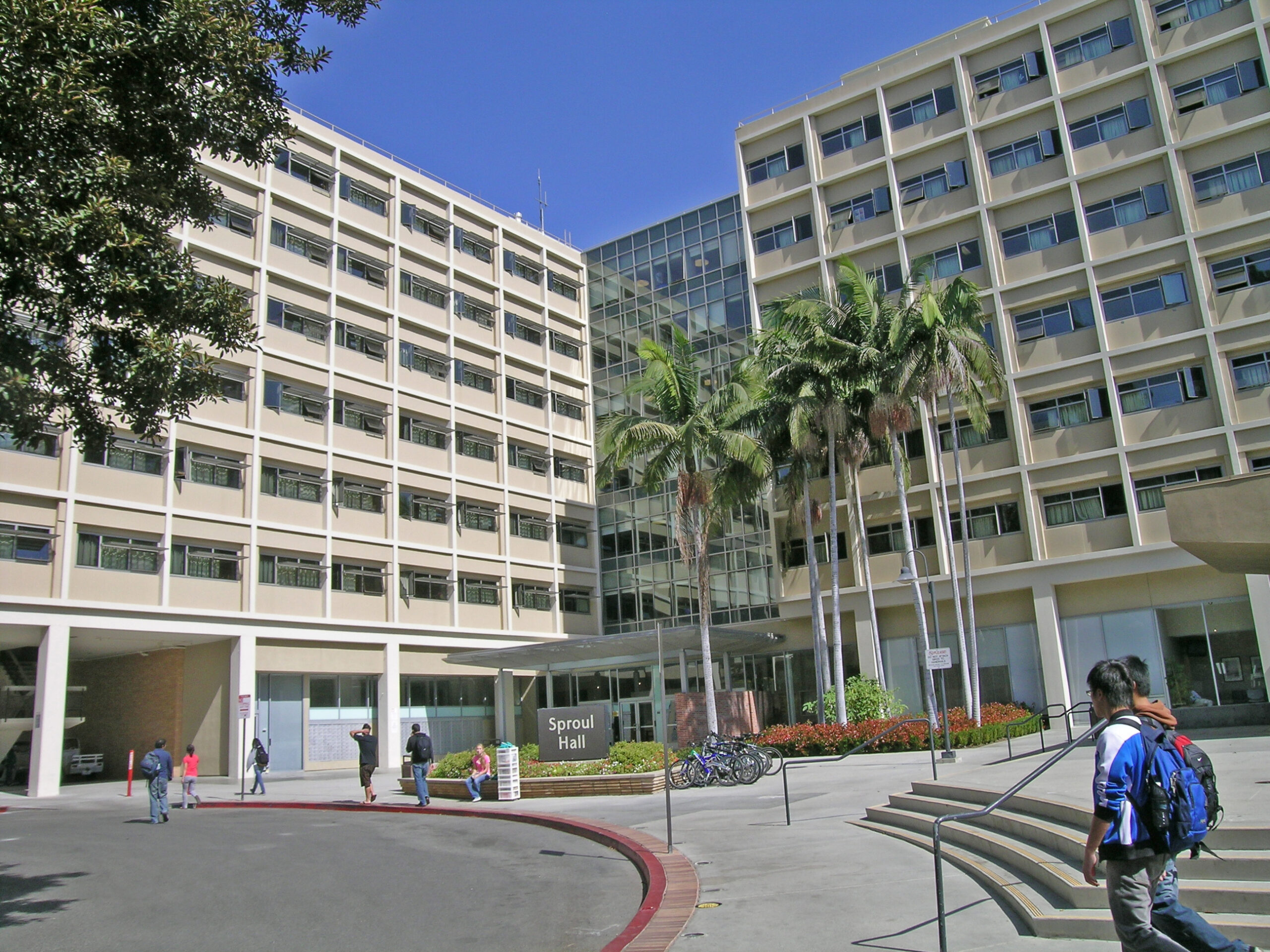 Fremer Architects
Projects
UCLA Hedrick Hall,
Rieber Hall & Sproul Hall Modernization
HHFA's scopes of work included modernizing glazing systems, shared bathing facilities, lounges, and interior finishes, as well as complete roofing system replacements. Renovations occurred while the ground floor of each building, occupied by essential student services, remained continuously open to the public.
Modifications to existing pre-ADA facilities presented challenges in adapting for accessibility. UCLA and HHFA collaborated with DSA representatives at Sproul Hall and Rieber Hall to locate designated accessible student rooms on each floor and convert existing study and storage areas into accessible bathrooms.
Sproul Hall was also UCLA's flagship effort to implement new University of California Green Building Standards, based on LEED parameters. The joint efforts of UCLA, HHFA, and Pfeiffer Partners incorporated passive day-lighting, sustainable materials, water and energy-saving features, and high-SRI roofing to achieve LEED Gold-equivalent certification. UCLA pursued LEED Certification directly at Rieber Hall and Hedrick Hall, earning LEED Gold Certifications for both projects.
Client: UCLA
Typology: Educational
Size M2/FT2:  70,500/759,150
Status: Completed